Black Friday Sale! All McGuire Elementary School spirit wear is 25% off from Black Friday thru Cyber Monday. Choose from hundreds of spirit wear designs and garments, including gift ideas for parents and grandparents. Guaranteed delivery before the holidays or its FREE! Visit
https://1stplace.sale/49000
.
See you back to school on Monday! Enjoy the break from school, Mustangs!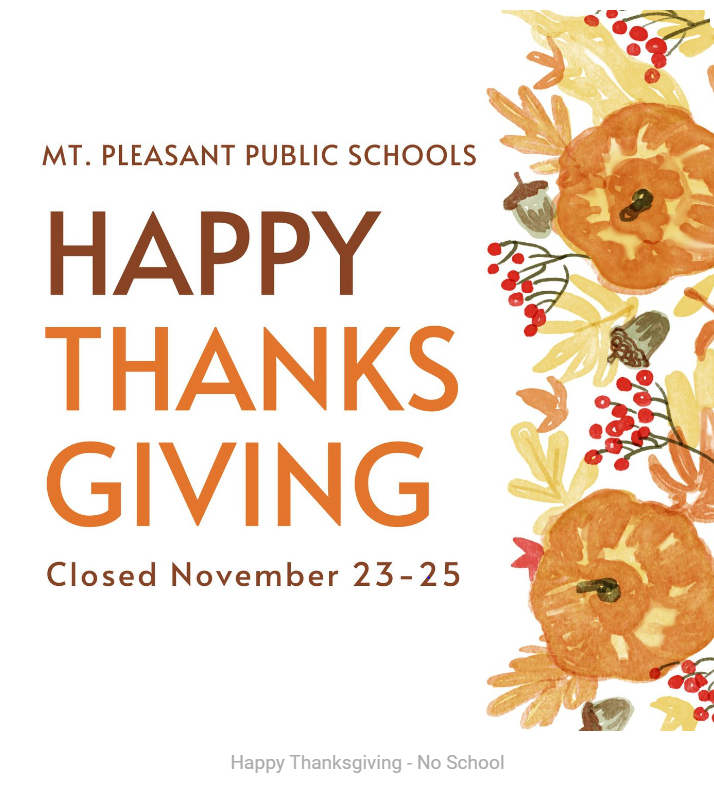 Remember to wear your pajamas tomorrow to school. Can't wait to see all of our Mustangs in their comfy clothes!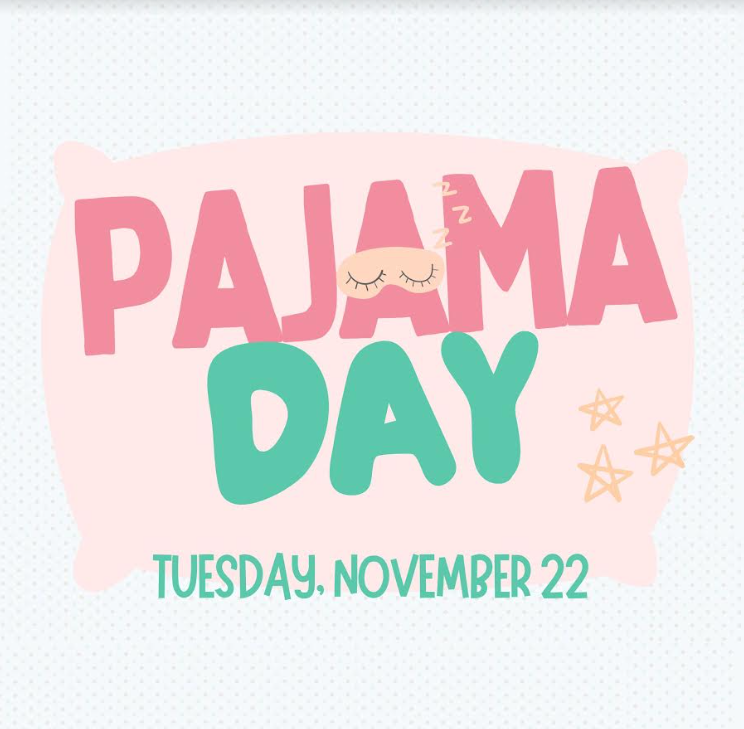 Come to school in your comfy pjs on TUESDAY, November 22. We miss you today, Mustangs. Have a GREAT snow day!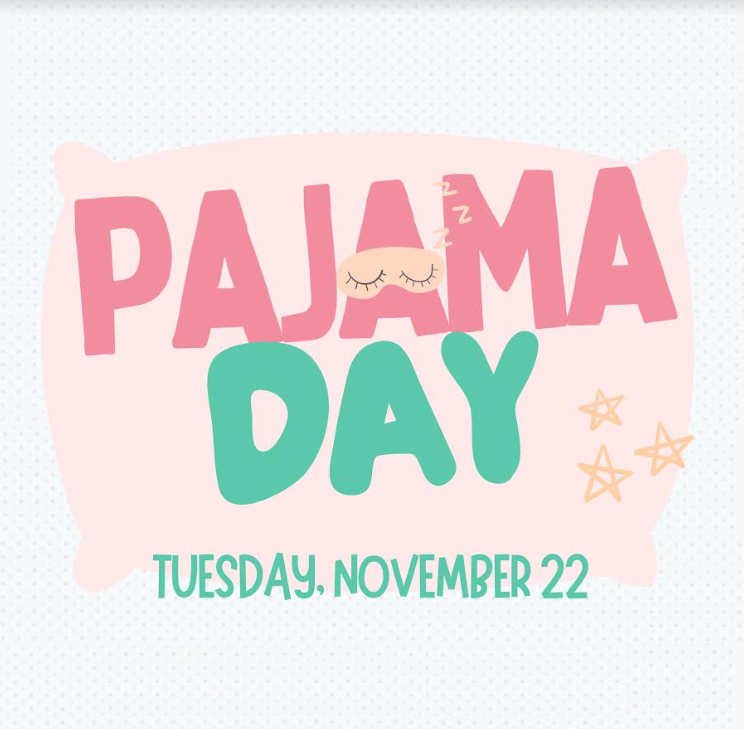 Due to icy road conditions, Mount Pleasant Public Schools are closed for Friday, November 18.

Due to icy road conditions, Mount Pleasant Public Schools are now closed for Thursday, November 17.

McGuire Minute 11.13.22 Check out what has been keeping us busy the last few weeks here at McGuire. Note the changes in our lunch menu for this week. See you bright and early, Mustangs!
https://www.smore.com/kgmw5

Dismissal is 11:57am on November 11. Enjoy your half-day, Mustangs!
Tomorrow is Veterans Day! We would love to see you at our Veterans Day Assembly here at McGuire at 10am and wear your red, white, and blue!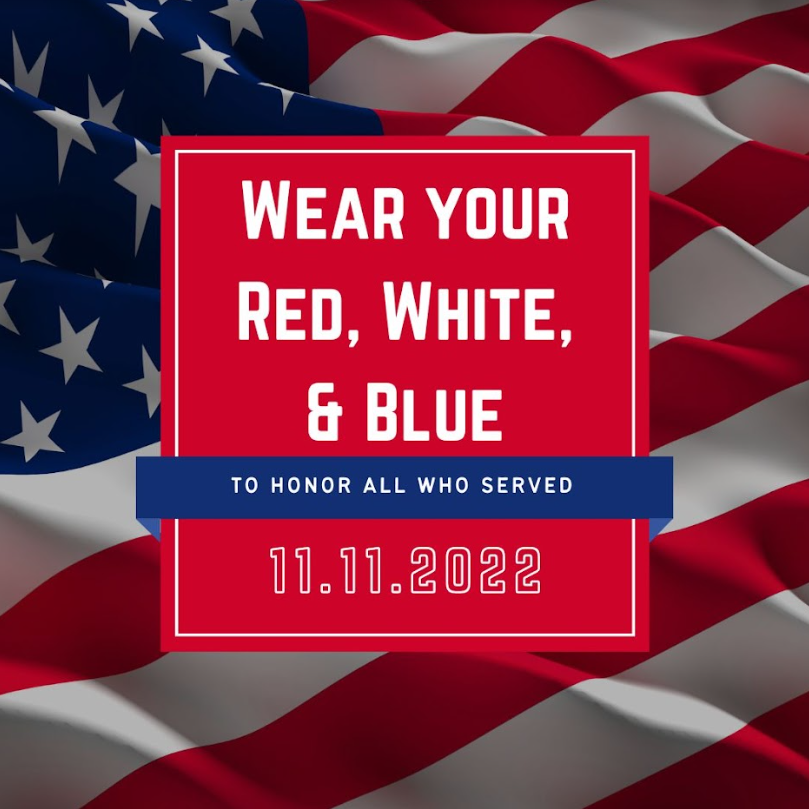 Hello Families, Your child either brought home a Parent Information Envelope on Monday or will bring it home later this week. The informational packet lets you know about a safe and easy way for our school to raise funds for essential tools our students and teachers need to succeed. The SchoolStore fundraiser is 100% online so there is NO face-to-face selling, handling money, or delivering products. Your participation will take less than 12 minutes, and there are exciting prizes to make it fun for the students. Here is all you need to do to participate: 1. Go to
https://www.schoolstore.net/sid.t?0000005971
to sign up. 2. Send form emails inviting family, friends and co-workers to support your child. 3. Return the Envelope with the Student Prize Code to school for your child to get their fun participation prize. Be sure to ask your child for the Parent Envelope tonight. Your participation will make a difference for our school and teachers! Thanks, McGuire Elementary School

We are thrilled to add Ms. Kala Grant to our McGuire Staff as a Resource Room Teacher. Welcome to Mustang Family!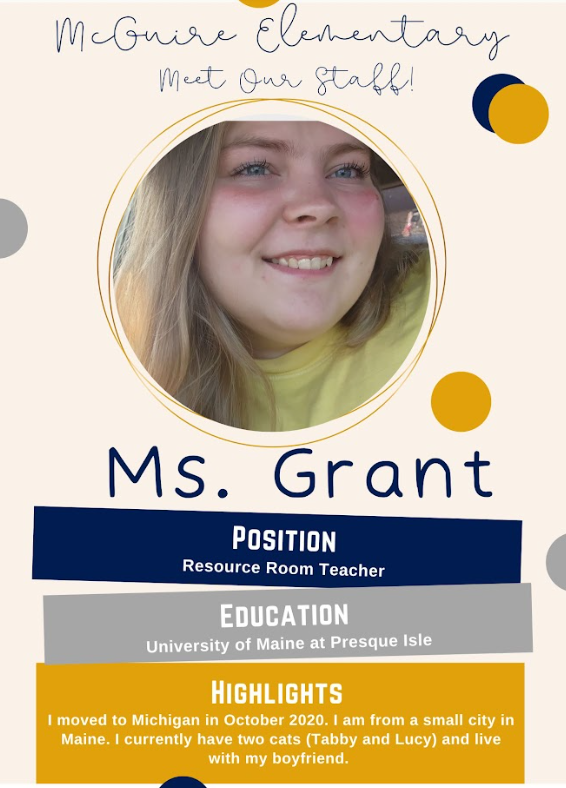 Join us and drive bus for MPPS!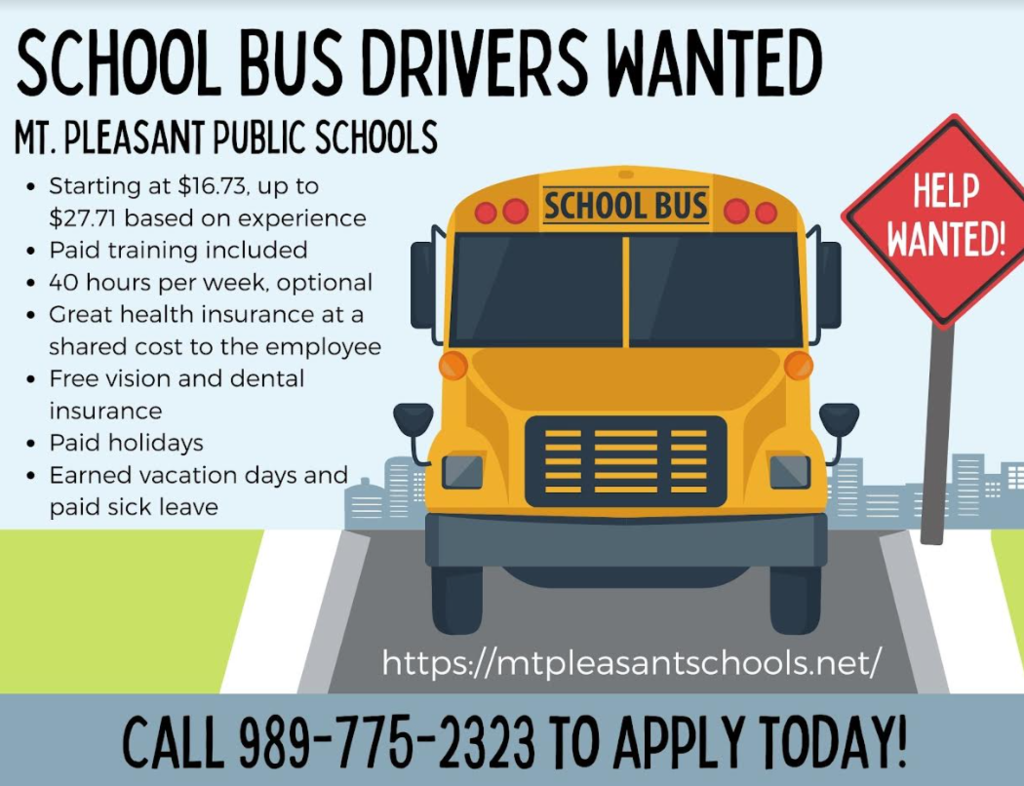 Don't forget, you get an extra hour tonight! Enjoy!

Mustang Magic Ticket Winners make us smile! Look at these Mustangs, continuing to make McGuire a GREAT place to be. Well done, Mustangs!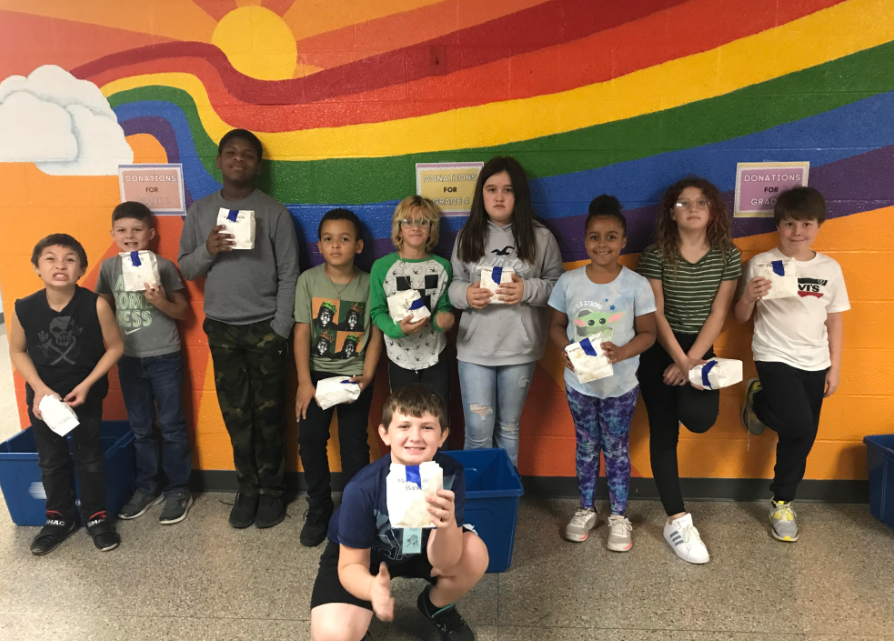 We are celebrating all the ways we are thankful and things we are grateful for this month. Check out a few of our fifth graders and what they are thankful for. We love our Mustangs!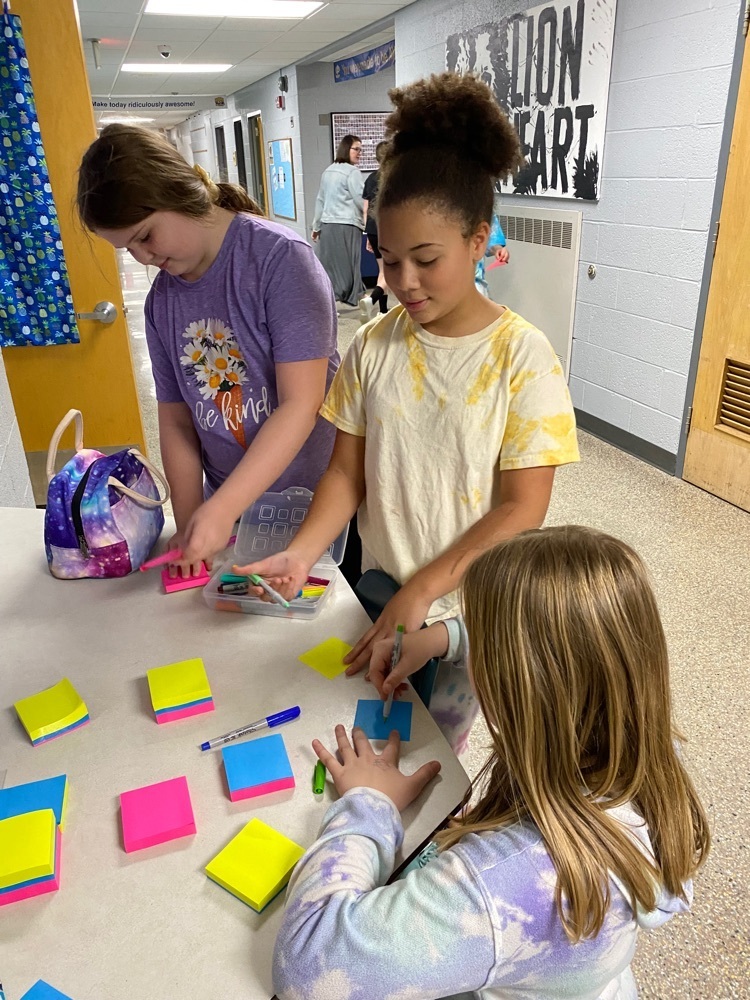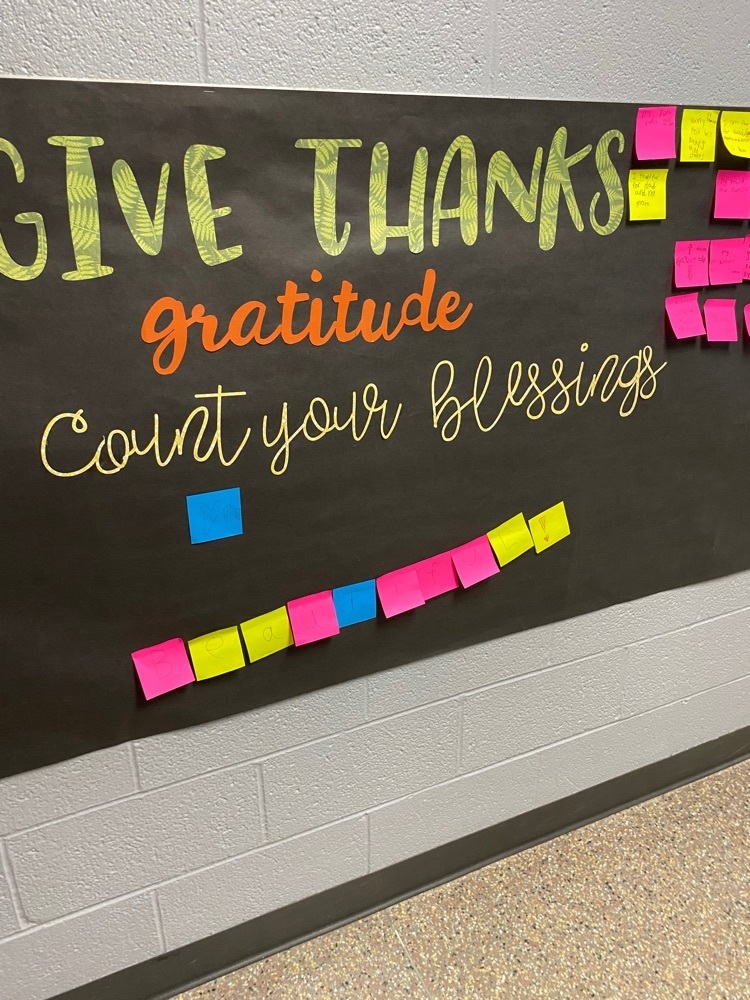 We are going to put up a Grateful Turkey full of turkey feathers with what we are thankful for in the hallway as a whole school! Look for turkey feathers coming home if they haven't already in your child's agenda and if you need more, let your classroom teacher know. You can write on it at home with regards to what you are thankful for and we would love to put it up at school here on our wall. Decorate it if you want and bring it back to school cut out and we will hang it up for you. Can't wait to see what you are thankful for!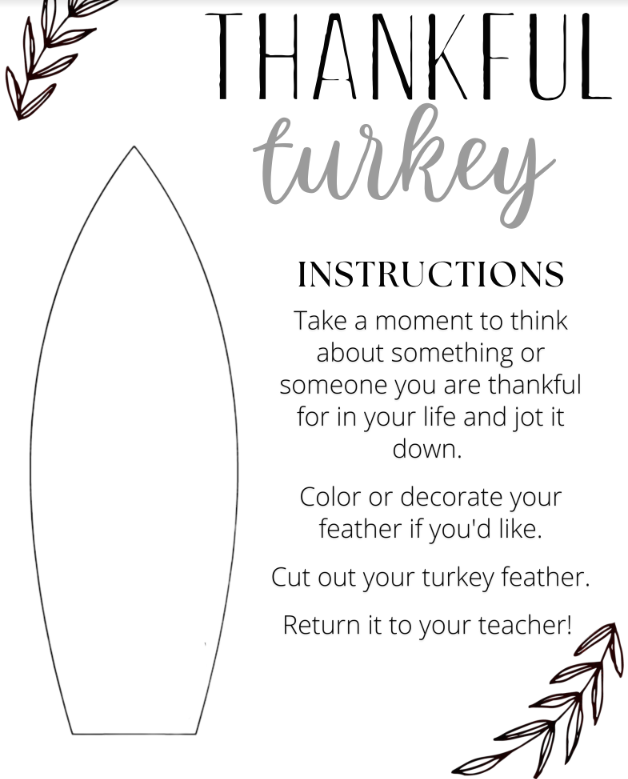 We are so excited to see you all at our Family Social Studies Event on November 16 from 5:00-6:30pm at McGuire!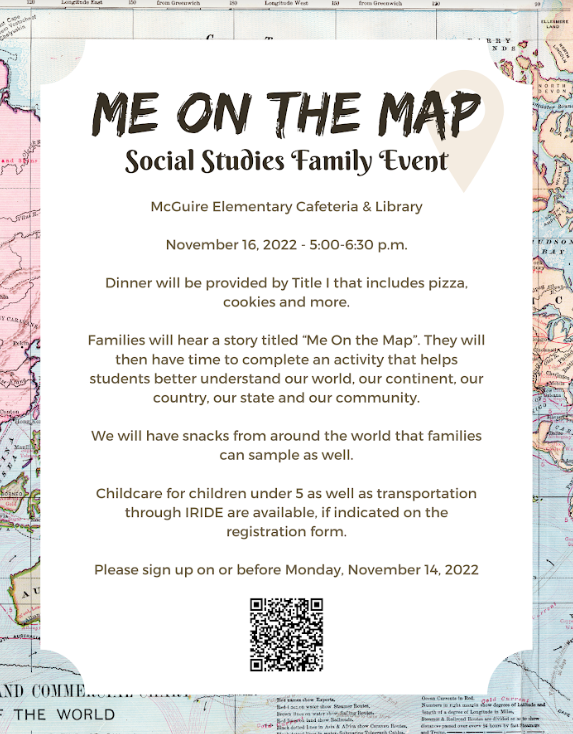 We are proud to honor Mrs. Angela Skonieczny as our Kiwanis Outstanding Teacher for the 2022-2023 school year. Mrs. Skonieczny, a 4th grade teacher at McGuire, is an amazing educator in all aspects of the word. Teaching students and shaping students to be the best version of themselves is Angela's calling. Mrs. Skonieczny is an exemplary colleague, always sharing ideas with others, being willing to ask questions to learn, and having a positive attitude. We are so proud to have her here at McGuire as a Mustang and know that we get to watch greatness daily when we are with her. Angela leaves each student, program, and classroom that she is involved in better because she was a part of it. She is an integral part of our McGuire team and we are incredibly honored to make a difference in the lives of our students daily with Mrs. Angela Skonieczny. Congratulations to Mrs. Skonieczny!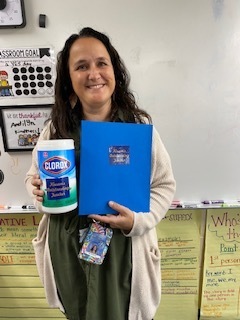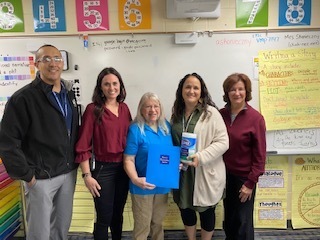 Celebrate with us for Veterans Day!